Next Show
-->
| | |
| --- | --- |
| Saturday 27th April 2019 | NL version |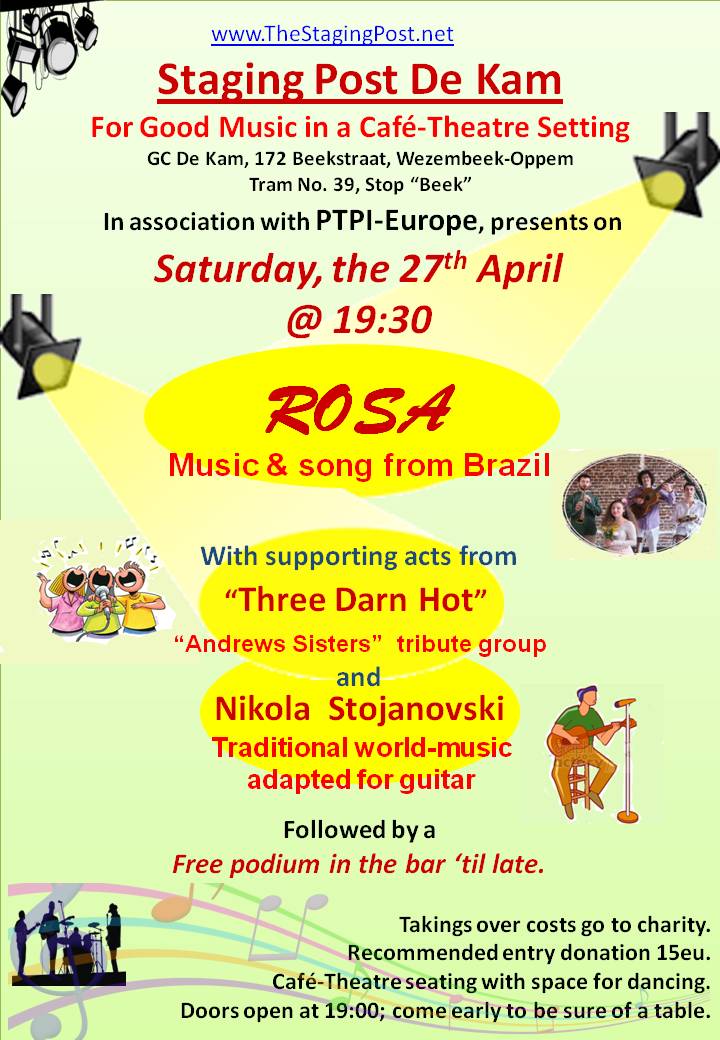 The main act is from "Rosa" - four, young, Brussels-based musicians, who delight in Brazilian music - Stéphanie Scultore (voice, lyrics, compositions); Matteo Carola (guitar, cavaquinho, voice, compositions); Mathieu Robert (saxophone soprano, compositions) and Falk Schrauwen (percussions, compositions). You can find out more on https://www.facebook.com/rosamusicabrasil/.
The supporting acts are from:
Nikolai Stojanovski, from Macedonia but living in Brussels, presents a repertoire based around traditional music from different countries adapted and arranged for a solo guitar.
"Three Darn Hot" - A new, international, local group. Helen Coyne-Wincott, Lisa Armetta and Andrea Varenhorst have teamed up to offer "Andrews Sisters" songs backed by Ludo Goubert – percussion, Pieter Smout - keyboard, Joris Lindemans – bass and Tim Acke – sax.